Our History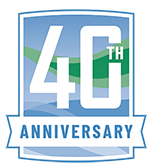 Coastal Spray was formed as a corporation under the laws of the State of Texas in January, 1980. In the beginning, our principle line of business was as an industrial spray company doing herbicide applications in refineries and chemical plants located in southeast Texas and southwest Louisiana. And as our customers expanded, our business expanded to where we now offer a complete line of industrial grounds maintenance services.
Coastal Spray is licensed in Texas, California, Illinois, Indiana, Kentucky, Louisiana, Michigan, Mississippi, Ohio, and Tennessee.
Our People, Our Partners
We have over 250 employees performing a complete range of vegetation control and management services including chemical, mechanical and forestry applications. We offer aerial applications of either forestry herbicides or aquatic applications.
Coastal Spray has become that one company our industrial clients can go to who will offer a complete array of vegetation management services including oil storage tank farms, pipelines, operating units, office areas, clearing for expansion, utility right of ways, and wind farms.
Our Motto
Our motto has always been Safety, Environment, Quality, which defines the operational goals at Coastal Spray.
Safety, Environment, Quality
All jobs are carefully preplanned to keep our personnel or those around us in a safe position. We use only products that will give our clients the results they expect with the least long term impact on the environment. Our clients expect quality results, and we demand that from our staff. We have the financial resources, up-to-date equipment, experience and the greatest workforce in the industry to stand behind what our company represents.
Coastal Spray Services Video