We are experienced in pipeline and transmission right-of-way clearing, industrial site clearing, as well as future construction site clearing. Coastal Spray has the ability to provide brush clearing services in site-specific locations, whether it's a Transportation Worker Identification Credential (TWIC) required site, government site or OSHA safety qualified site. Coastal Spray's crews are OQ trained in clearing and maintenance of pipeline right of ways.
We utilize the most state of the art brush clearing equipment in the industry including Fecon, Takeuchi, and Jarraff.
Coastal Spray offers the following brush clearing services:
Site Prep
Right-of-Way Cleaning
Site Enhancement
Real Estate
Tree Removal
Tree removal is a complex job because of the many hazards associated with removing a tree. Coastal Spray uses certified and license arborist to ensure work is done properly and safely. We create safety plans for all tree work, as well as Job Safety Analysis for each and every job. Safety is our number one goal!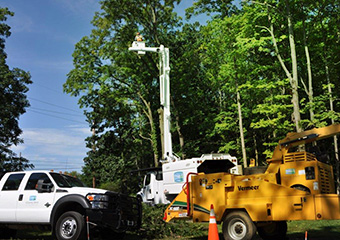 Tree Trimming
Tree trimming can make the difference on how long a tree survives. Proper tree trimming can make your tree healthier and live longer. Removing dead limbs and suckers helps the tree stay healthy and give larger limbs more strength. Tree trimming can prevent major damage when high winds and even hurricanes pass through.
Coastal Spray utilizes the safest and highest quality equipment to perform tree jobs. Whether removing a tree, limb, or stump, Coastal Spray places its focus on safety, environment, and quality.