Erosion & Sediment Control
Whether your project is big or small, our erosion and sediment control solutions increase slope stabilization on lakes, creeks, drainage channels, rivers, or construction sites.
The most common erosion and sediment control problems can be solved by using dams, matting, wattles, and geotextiles.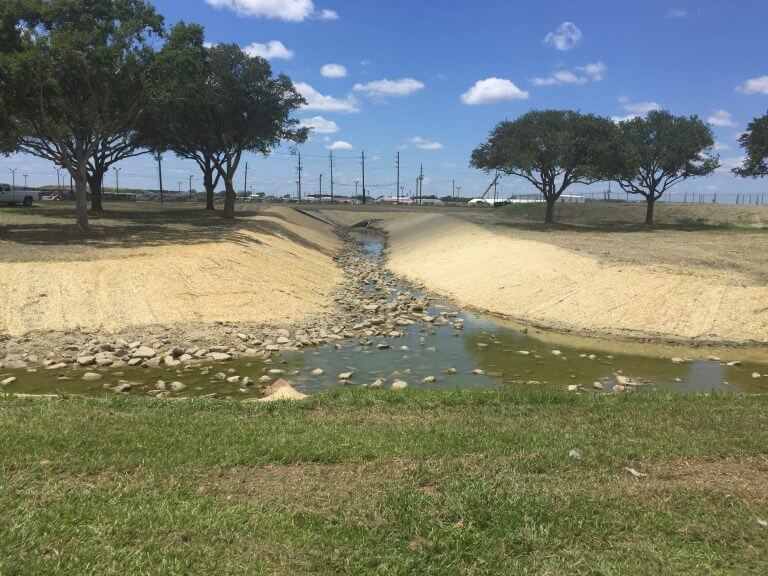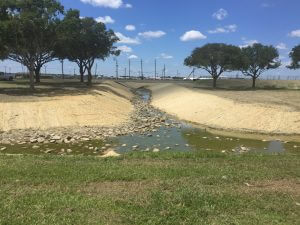 Hydroseeding
Hydroseeding (or hydraulic mulch seeding, hydro-mulching) is a process that utilizes a slurry of seed and mulch that is transported in a tank, either truck- or trailer-mounted or sprayed over prepared ground in a uniform layer.
Used as an alternative to the traditional process of broadcasting and sowing dry seed, hydro-seeding promotes quick germination and inhibits soil erosion. Areas to apply hydro-seeding include tank farm fire walls and ditches.